YOUTHS
Saturday 12th May – Scott Orwell Youth One Day Stage Race
On Saturday , we host an open one day , 3 stage race at Corkagh. Now in its third year this is an exciting event on the calendar  and has produced some great racing. Open to boys and girls in U10/12/14/16 age groups with separate GC's for girls and boys. Sign on opens at 10:00 and first race is at 10:30 . It wraps up around 3.30. As this is our own event we do hope you and your children will support it.
Event Particulars
Date: May 12th 2018 Saturday
Time: Sign on is at 10:00 , First race at 10:30.
Location: Corkagh Park Cycle Racing Track.
Admission: Entry is on the day only and costs €10.
Races for: U10, U12, U14 & U16
Website Link - Scott Orwell Wheelers website - One Day Youth Stage Race
Sunday 13th May
Given that everyone will be wrecked after the Saturday event , there will be no official spin on Sunday.
Monday 14th May
Monday Night Races in Corkagh Park are on again tonight.  The races are open to boy and girls of all ages up to U16. Each category gets three races each evening. Entry fee is only €2 per night. Sign on starts at 6.30 with first race off at 7.
WOMEN
Monday 14th:
The Scott Orwell Wheelers womens beginner course starts this Monday the 14th of May. The opening night is in Ballinteer Community School.
Full details here -Intro to cycling for women
Thursday 17th
Cycling skills part of the Womens Beginner course. Corkagh Park 7pm
ROAD RACING:
This weekend the Shay Elliot Memorial race takes place on Sunday and is definitely the highlight of the weekend. Run by Bray Wheelers it is always a classic and can be worth a spin out to the top of the Shay Elliot climb outside Laragh to cheer the racers on over the top.
From the Bray Wheelers Website: http://www.braywheelers.com/shay-elliott-and-ken-duff-memorial-races-sun-13th-may-2018/
No pre-registration. Sign-on on the morning at the Clubhouse on Schools Road, Bray from 8.30am – 10.30am sharp, Sunday 13th May 2018.
Shay Elliott Memorial – A1/A2 · 156km · Start 11am
Ken Duff Memorial – A3/J/L · 92km · Start 11.05am
Shay Elliott: https://ridewithgps.com/routes/27251066
Ken Duff : https://ridewithgps.com/routes/27263313
Tuesday 15th
The Appleby Orwell Women's Crit League comes to a close with the final Time Trial round on the Black Bull circuit. It is very close at the top of the table and all to play for! The League prize giving will take place in ………. immediately after the TT
Thursday 17th
The club league heads back to Black Bull this week but for a road race not a TT. Sign on open until 6.50 and first group off at 7pm. Keep an eye on the forum later in the week for full details.
VETS
The Saturday TT series continues this Saturday with a 23km TT in Johnstown Bridge.
The IVCA League is off  back to The Green Sheds circuit this Sunday.
On Tuesday the 15th there will be racing on the short Summerhill circuit starting at 7.15pm
Full calendar of events - The IVCA website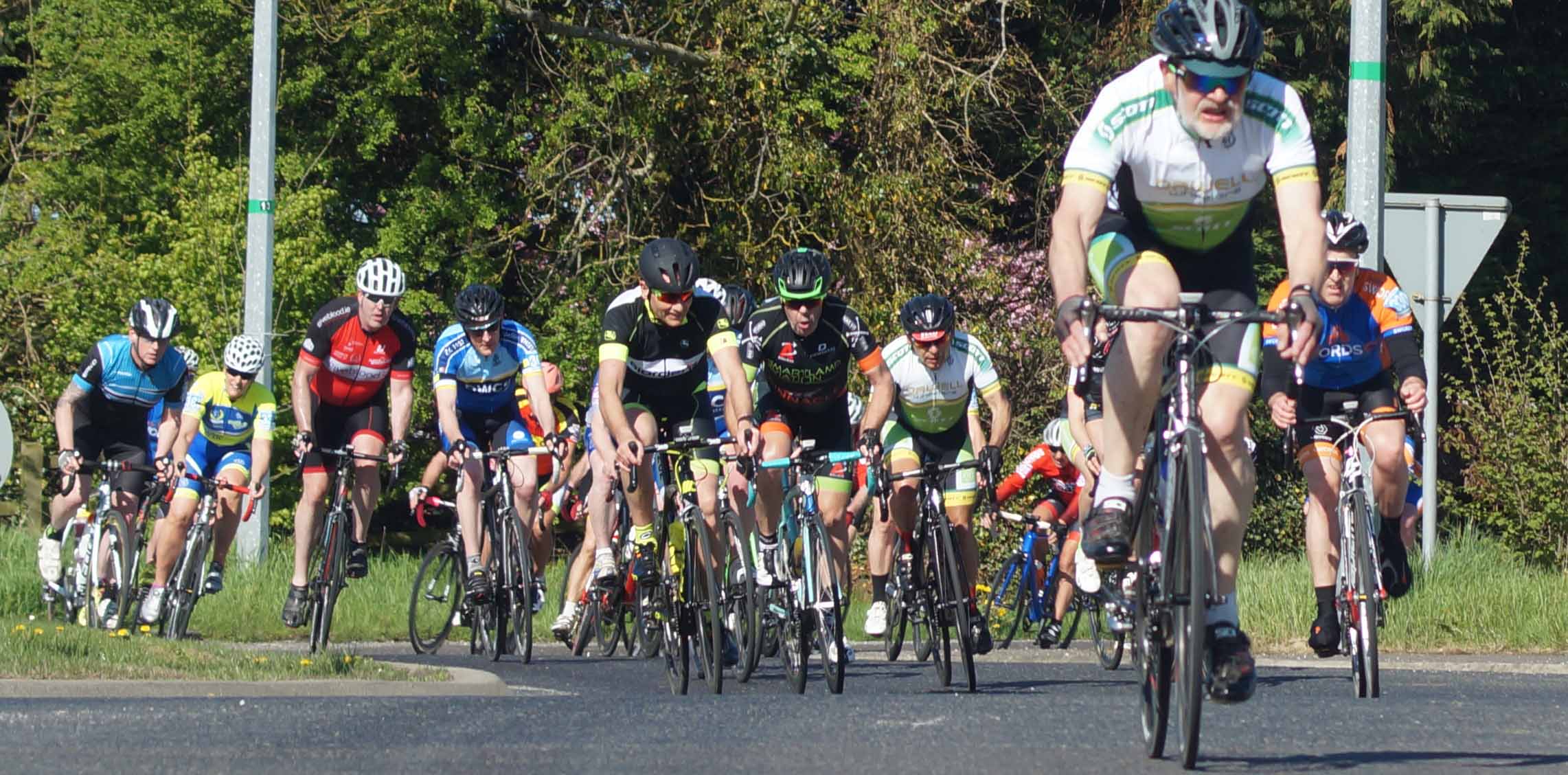 Photo thanks to Brendan Culleton
TRACK
Wednesday 16th May
The Wednesday night track league continues each week. It's a really enjoyable night of hard racing where you can learn how to race on Sundrive Velodrome in a group that suits your ability. Sign-on from 18:20 followed by warm-up, racing starts at 7pm. Accredited riders only. Full post and information - Track Racing Dates for the Diary
LEISURE:
Firstly please note the deadline to update the Leisure Challenges with your April progress has been extended to Sunday 13th
Sportives:
Basking in the Post Orwell Randonnee glow?  Well there is plenty to keep you going!  Sportives this Saturday include The Westsportive, The Peatlands Tour 2018 and the Iron Mountain 300. On Sunday you can choose from The Humpy 100 and the SOSAD Sportive as well as many more. See the events calander on Cycling Ireland's website for full details. http://www.cyclingireland.ie/page/events/events-calendar/leisure-sportive-events
Training Groups:
As we head into the 6th weekend of the Leisure Summer Training Schedule; we understand that the W100 training group are well ahead of target.  Not far behind is the Mount Leinster group who are on their last training session, this weekend, before the MLC event on the 19th May.  The MLC Sportive has three options this year:

1.      145km route with 2,200 metres of climbing and three different ascents of the mountain… a climber's dream!
2.      A 105km route with 1,600 metres of climbing including the Corabutt gap … a perennial favourite.
3.      A new 65km route … a super introduction to the mountain with a few leg testers to make things interesting

Most of the W200 training groups are beginning their weekend Saturday spin from Roundwood this Saturday, taking in a loop over the Wicklow Gap, Slieve Mann, Se Elliot and back to Roundwood, a nice spin 127kms and 1,882m. 

Over 230 people signed up to participate in the Summer Leisure Training Sessions, with separate pace groups for each training group.